In the market for a new mortgage? We will be glad to help! Give us a call at 503-753-7577. Ready to get started? Apply Now.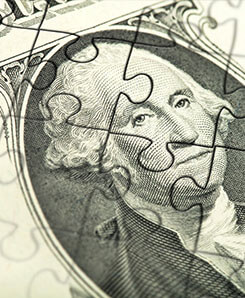 Getting a mortgage is a complex process. This is why you hire professionals like us to help you navigate the process.  CHA Mortgage Company does the heavy lifting so you can concentrate on your life rather than the mortgage loan and the best part is we are often paid by the lender and only after your loan closes.  
There are four primary steps involved in obtaining a mortgage loan.
 
STEP ONE: DETERMINE HOW MUCH YOU CAN BORROW
A couple of factors determine this amount. What kind of monthly payment are you looking for? And given your unique credit and employment history, income and debt, and goals, how much will a lender loan you? Use the calculators on our website to determine your monthly payment amount. We'll also help you through different scenarios by asking a few simple questions. Because lender guidelines are fairly standard, we can give you a good idea of how much you can borrow after a short conversation.
 
STEP TWO: PRE-APPROVAL
This is where the process really begins and CHA Mortgage Company will be with you every step of the way.  It couldn't be easier, and you can apply online, right here on our site.  You will provide details about your employment, assets, and your residence history. We run your credit score and report. You will also provide documentation to support the income and assets being used to qualify.  After we've reviewed this information, we'll give you a pre-approval letter which is good for 90 days from the time we pull your credit. With this letter, your real estate agent will negotiate the best deal for your new home. The preapproval letter gives you buying clout! While you're looking for a new house with your REALTOR™, we find the best program for you.  We are a Broker, which means we don't work with any one lender but several lenders to find you the best lender with the best rate and service!
 
STEP THREE: FIND A REAL ESTATE AGENT
After you've been pre-approved, you'll need to find a Real Estate Agent, if you haven't already.  We work with some great agents who specialize in unique property-types and geographic location and would be happy to refer you.  We will work closely with your agent to issue pre-qual letters and determine how much of a closing cost credit you'll need so that can be negotiated into the contract when you find a home. 
 
After you've made the offer and the sellers accept it, it's time to really get the loan process started. Since you have already submitted an application during the pre-qual process, we will just need to update any expired documentation and make sure your information is up-to-date.   We will discuss the rates and lock-in your loan so you are protected from daily rates fluctuations.  Once we issue your official loan disclosures, we will submit your loan to the lender for an official approval and Loan Commitment.  The Loan Commitment is issued by the lender and outlines the conditions of the loan. 

Once your home inspection is completed and all negotiations are done, we will order an appraisal to make sure you are paying a fair value for your home.  Once the appraisal comes back and we have satisfied every condition of the Loan Commitment, the lender will issue a Final Approval.   Final approval means we are authorized by the lender to close your loan.  

Your agent will find an escrow/title company to handle the funding and closing of your loan. We'll work with this company to ensure all the papers your lender will require are in order and that the money you need for closing is accurate.  You will sign the final loan papers at their office.  We coordinate with the tile company on your behalf so you can think about moving logistics, paint colors, carpet, and the details involved in moving into your new home.
 
Have questions about the loan process? Call CHA Mortgage Company at 503-753-7577. CHA Mortgage Company answers loan process questions every day.